A sleek and elegantly designed, freestanding space saving boxing and functional fitness pod. Designed to fit into a club or corporate setting. With a touch screen* that takes users through a journey of preset training programmes. Ideal for those who cannot attend a class or prefer to train solo whilst receiving guidance on expert instruction.
The BOX12 Pod is one of a kind, fully loaded with functional kit, so you can get training with no fuss.
*touch screen optional.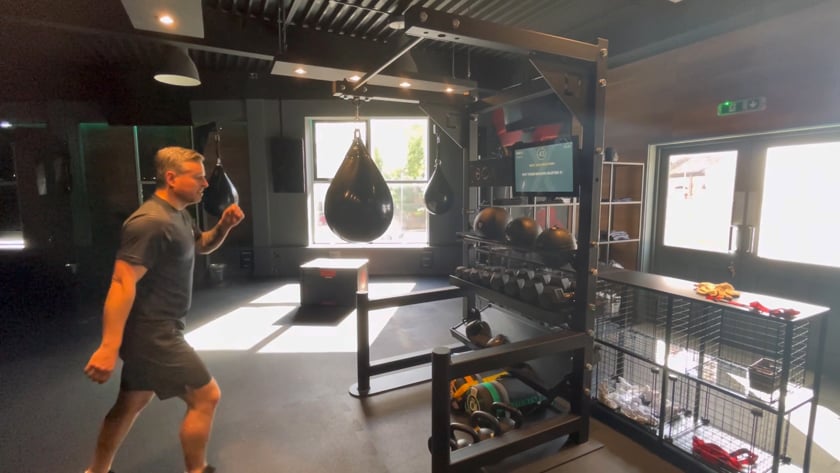 Freestanding, space saving, boxing and functional fitness pod
Interactive touch screen with preloaded BOX12 workouts
Workout content updates
Option to stream live classes
What's included in the full Pod
Freestanding frame
22" Touch screen
Slam Balls – 6/8/12kg
Kettlebells –  8/12/16/20kg
Dumbbells – 4/8/12/16kg
3 x Corebags – 10/15/20kg
1 x Aqua Bag